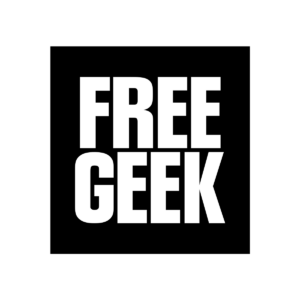 Website: https://www.freegeek.org/
"Free Geek is a 501(c)(3) organization with a mission to sustainably reuse technology, enable digital access, and provide education to create a community that empowers people to realize their potential.
Computers help us in many ways, but the move toward a digital future isn't without its share of hurdles.  Many individuals lack the resources necessary to purchase a computer or get the training required to use digital technology. At the same time, the rapid pace of technology consumption and turnover means that over 2 million tons of hazardous e-waste is created each year in the United States. Free Geek's goal is to divert technology that would otherwise be recycled or thrown away, refurbish it, and give it back to our community at no or low cost."
FreeGeek is a great volunteer organization! As a volunteer, I learned a lot about computer hardware and felt great building computers for the less fortunate. For those looking to learn more about computers or just wish to volunteer and help improve the world, FreeGeek is worth checking out.